Norman Creek
What to expect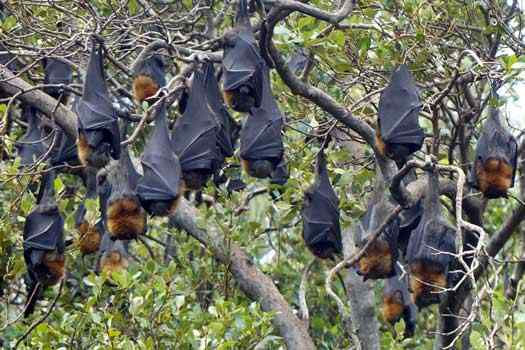 A tranquil and sometimes intimate journey through some peoples backyards!
A healthy Australian white ibis (Threskiornis molucca) and flying fox colonies were the highlights of the short tributary.
Logistics and Tides
Norman Creek is downstream of the Story Bridge and separates the suburbs of East Brisbane and Norman Park.
This can be added as a short side trip when paddling the Brisbane River, otherwise the Heath Park pontoon and boat ramps are the only really easy public access points along the creek.
While I had no real issues with the depth when I paddled the creek, it feels like it would be best on a higher tide. When you reach Turbo Drive Bridge, you should see the sign that states "No safe access to small craft beyond this point". About 50 m upstream, you will come across a rubbish boom across the entire creek under the Port of Brisbane rail bridges. This is 750 m short of Logan Rd at Stones Corner.
The tidal heights seen at the Brisbane Bar (27° 22' 42.6" S, 153° 9' 45.4" E) directly affect the heights of the river, with an average difference of 1.8 m between low and high tides. The key tide height indicators are:
Highest Astronomical Tide (HAT)

2.73 m

Mean High Water Springs (MHWS)

2.17 m
Mean Sea Level (MSL)

1.306 m

Mean Low Water Springs (MLWS)

0.37 m
The Bureau of Meteorology maintains the official tide tables for Brisbane Bar and the rest of Australia. More detailed Queensland Tide Tables can be downloaded from Maritime Safety Queensland, Queensland Government.
Distance & tide table
Location *
Features †
Distance
Total
Brisbane River, East Brisbane / Norman Park

0 km

0 km

L
Heath Park Pontoon, East Brisbane

0.7 km

0.7 km

Turbo Drive Bridge, Woolloongabba / Coorparoo
Close to the end of the navigable waterway, even when in a kayak.

3.8 km

4.5 km

Source, Greenslopes
Norman Creek splits to form Ekibin and Glindemann creeks, rarely would water flow.

4.9 km

9.4 km
Map
Explore the key locations in the map below. Most locations will have a photograph that can be seen by clicking on the icon or number in the map itself.
Norman Creek
School Bridge
School Bridge
Stanley Street East Bridge
Bridge Turbo Drive
Kayak Ramp or Paths
Viewpoints
What to take
Ensure electronic devices and gear have waterproof containers / dry bags if needed.
What to wear
Sunscreen / Chapstick *
Sunglasses *
Hat *
Swimwear or shorts †
Sun protective clothing (rashie) †
Water shoes †
What to take
Water
Snacks
Phone
Camera
Watch
Sponge
Rain jacket
Spare clothes / Towel
Safety
PDF (life jacket) *
Whistle
Paddle float ‡
Bilge pump ‡
Paddle lease
Spare paddle
Light (night paddling)
* Highly recommended (aka required)
† You should wear clothing and footwear that you can comfortably swim in.
‡ These are for self or assisted rescues where you can't easily reach the shore.

Wildlife
There were two significant colonies of large White Ibis and Flying Foxes on the creek when I paddled up it.